"Land monopoly is not only monopoly, but it is by far the greatest of monopolies; it is a perpetual monopoly, and it is the mother of all other forms of monopoly."

- Winston Churchill
In recent years, there have been worries about a slowing real estate economy and whether Canada remains a good investment opportunity for real estate investors.
And while it's true that home sales and prices have receded a bit recently, I don't believe the real estate investing opportunity in Canada is gone.
It's hard to see that though, as the mortgage tightening policies added with the buyer's tax laws introduced in the past several years have only added to the investor's worries.
But I'll show you in a minute why all of that isn't going to matter in the long run, by drawing a comparison to a similar story in one of the world's hottest real estate markets.
I'll also tell you 5 of the best Canadian cities for investing into the real estate market.
However, first, let me give you a backstory on how Canada's real estate market has performed historically.
How has real estate investing in Canada performed historically?
Like everywhere else around the world, the past decades have proven real estate investing to be a great investment opportunity in Canada.
I mean, just take a look at the past 20 years:
2000 – 2009: average house prices increased by a nominal growth rate of 79%, yielding a 49% inflation adjusted rate of return
2009 – 2012: house prices increased by another 24%, yielding a 17% inflation adjusted rate of return
2012-2015: there was a further 15.7% nominal growth rate, yielding a 10.8% inflation adjusted rate of return
2016-2017: the two years alone marked another 22.5% nominal growth rate, yielding a 18.5% inflation adjusted rate of return
If we look even further back, this uptrend has continued for ages. Look at the price of the average home in Canada from 1984 – 2016:
Source: CREA Stats
Looking at the above table, if you had bought a home in 1984 at an average price of $76,351, your home would now be worth $442,264.
It's important to note that real estate prices in Canada continued to rise from 2012 onwards despite a number of efforts and regulations to cool down the housing market, mainly through mortgage tightening policies.
A foreign buyer's tax was also introduced in some provinces such as British Columbia and Ontario, two of Canada's most popular real estate markets.
Despite ALL of these regulations and tightening policies, real estate investing in Canada has flourished.
Well, although these stats are fairly impressive, the question we want to know is not how well real estate investing in Canada has done in the past.
We want to know whether real estate investing in Canada is a good investment – whether it's a good investment in the future.
Is real estate still a good investment opportunity in Canada?
Even with the introduction of mortgage tightening policies and foreign buyer taxes, real estate will most likely remain a good investment opportunity in Canada.
As I mentioned in my previous blog post, real estate investing when done right is always a good investment.
The successful real estate investor are always doing two things well:
Finding undervalued properties that are 15-25% lower than fair market value
Keeping close tabs on the overall price trends to prevent any unexpected market downturn
However, even though the strategy can minimize your risks, you ideally still want to find an environment that's ripe for investing into real estate.
With all the policy tightening and new tax laws to slow down demand, many investors are worried about a downturn in Canada's real estate market.
Although based on how the market has reacted in other countries after the introduction of such tax laws, I don't think this is a huge cause for concern.
We can compare Hong Kong's real estate market as an example, which has aggressively introduced many new tax laws to slow down demand since 2010.
Home prices after the introduction of new tax laws
Hong Kong, for example, has implemented a number of different tax laws on real estate sales and purchases since 2010.
For example, non first-time home buyers pay a 15% stamp duty on the purchase of a property, applying to both citizens and foreigners.
In addition, foreigners are required to pay an extra 15% buyer's stamp duty on any property purchases they make.
And that's not all – if you sell the home within 36 months, you're going to incur even more taxes, with up to another 20% in special stamp duties!
This is much worse than the 20% foreign buyer's tax in British Columbia and the 15% foreign buyer's tax in Ontario.
But how do you think house prices have moved since the introduction of these new tax laws?
Source: Spacious.hk
Just take a look at the chart above – real estate prices in Hong Kong have increased by 51% in the past five years alone.
Home prices in Hong Kong have kept on rising year after year despite the government's efforts to reduce speculative demand in the market.
Compared to Hong Kong, Canada's recent tax laws and regulation changes in the past few years really isn't that bad.
In fact, Canada actually has a few favourable tax rules for real estate investors.
Let's take a look at some of those.
Tax benefits for investing into Canada's real estate
Many new real estate investors often underestimate and forget to take into account the tax implications of investing into real estate.
These tax credits and deductions vary depending on country and province, and can drastically impact your bottom line at the end of the year.
What type of expenses are tax deductible for Canadian real estate investors?
Generally, the rule of thumb is that if an expense was paid for the purpose of earning business or rental income, it's tax-deductible.
That means if you paid advertising fees to advertise your rental unit, you can deduct this from your taxable income.
If you pay any management fees to manage your rental unit, it's tax deductible.
Repairs and maintenance? Tax deductible.
Travel fees to inspect your home? Yep.
Property taxes? Deductible!
The CRA has a list of what expenses are deductible for the purposes of earning rental income, which you can find here.
What tax credits are available for Canadian real estate investors?
Here are a list of the most common real estate tax credits in Canada:
Home Buyer's Tax Credit
Homeowners are eligible for a $5,000 tax credit on the year they purchase a home if they meet the following conditions:
You are a "first time home buyer", which means you did not live in a home that was owned by you, your spouse or your common in law partner within the past 4 years.
You purchased a "qualifying home", which can be a home that is existing or under construction. A full list of "qualifying homes" are listed in the CRA website here.
This tax credit is only available for homeowners who declare the home their principal place of residence.
Home Accessibility Tax Credit (HATC)
If you have a dependent over 65 years of age, you may also be eligible for the HATC when you perform renovations for the home.
As the name suggests, the renovation should be made to allow ease of accessibility or improve safety for your dependents.
You need to meet all of CRA's requirements but if you qualify, you can be eligible for up to $10,000 in tax credits.
What is the difference between a tax credit and a tax deduction?
Many people often get confused and use the words "tax credit" and "tax deduction" interchangeably, but these are two very different things.
Tax credits are superior to tax deductions, as they reduce your taxable income dollar for dollar.
That's because the formula for calculating your taxes payable is like this:
Source: digitalyse.io
As you can see, tax credits are deducted from your taxes payable, which is after taking into account your income tax rate.
That means using the HATC and the home buyer's tax credit, you could potentially get up to a $15,000 tax break!
There are also a couple of other tax benefits and provincial specific tax breaks you may qualify for, which you can read up on here.
5 Best cities to invest into real estate in Canada
As mentioned throughout the article, we can always minimize risks by finding undervalued properties and keeping close tabs on the market but ideally, we want to invest into a thriving economy.
I've personally handpicked 5 of the best cities to invest into real estate in Canada, looking at everything from the economic growth of the city to rental prices and vacancy rates.
Without further ado, here they are:
#1 – Kelowna, BC
It's no surprise that Kelowna is one of our five best cities for investing into real estate in Canada when the once rural city in Western Canada's now turning into a modern tech hub.
According to the DailyHive, many high profile tech companies now have offices in Kelowna, including Bardel Entertainment (animation studio behind Rick & Morty), Disney Interactive Studio (game developer behind Club Penguin), and Hyper Hippo (game developer behind Adventure Capitalist).
With Kelowna's fascinating growth in the Canadian tech scene, the tech sector has generated $1.6 billion alone into the regional economy!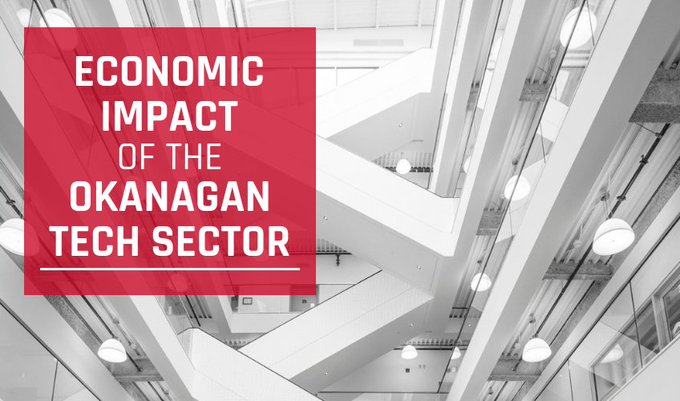 Accelerate Okanagan@AccelerateOK

New study shows Okanagan tech sector is growing fast; contributes over $1.6 billion to the regional economy.

Read the report>>> https://www.accelerateokanagan.com/community/blog/blog/new-study-shows-okanagan-tech-sector-growing-fast-contributes-over-16-billion-regional-economy/ …@Invest_Kelowna #OKGNtech
See Accelerate Okanagan's other Tweets
And that's not all, just to make things clear, this marked a 24% growth for tech businesses in Kelowna over 2-3 years, according to the same report above.
That means if the trend continues, there is a major opportunity here to invest into real estate amidst a rapidly thriving economy.
It's not just the thriving economy that makes Kelowna attractive though.
Both from a residential rental and commercial rental perspective, Kelowna has some impressive numbers to show.
According to the 2018 CMHC Kelowna report, two bedroom rentals only have a 0.9% vacancy rate, with average rent across all rental units up 8.1% for the year!
While it's true that demand is starting to wane across rental units in the foreseeable future, the strong growth in tech will mostly attract more businesses over the next several years, which will refuel the demand for both residential and commercial rental units.
#2 – Abbotsford, BC
As the fifth largest city in British Columbia with one of the lowest vacancy rates across Canada, Abbotsford marks an ideal location for investing into rental properties.
Not only does it have one of the lowest vacancy rates, but average rental prices have gone up 7.1% from 2017 to 2018, contributed by elevating home prices.
Here's the excerpt from the Canada Mortgage Housing and Corporation's (CMHC) annual rental markets data, which mentions inter- and intraprovincial migration as the main drivers for the elevating home prices:
Source: 2018 CMHC Abbotsford Rental Market Study
There are three good reasons for why families in neighbouring cities and provinces are interested in moving to Abbotsford:
The neighbouring cities such as Vancouver, Kelowna, and Calgary have extremely high costs of living, and Abbotsford is conveniently located in the center of these urban cities.
It has an international airport, university and one of the fastest growing economies in Canada.
Abbotsford is located right next to the US border, which is a huge positive both from a personal and commercial perspective.
Lastly, we'll most likely be seeing further growth within Abbotsford in the future as the Transportation Master Plan comes into effect.
In short, the city of Abbotsford expects their population to grow by 42% in the coming years and will need to make improvements in their current transit system to accommodate the growing population.
Needless to say, the completion of this project will inevitably improve the quality of life in Abbotsford and help grow Abbotsford's thriving population and economy even faster.
#3 – Kingston, ON
As an internationally well recognized city for post secondary studies, Kingston has done fairly well as a Canadian real estate investment opportunity.
Kingston is home to three of Canada's top post secondary institutions: Queen's University, the Royal Military College of Canada, and St. Lawrence College.
At just Queen's University alone, more than 11% of their full student body are made up of international students.
And according to the CMHC 2018 annual report on Kingston, the number of international students studying at Kingston have grown year-over-year.
As international students tend to rent rather than own during the duration of their studies, Kingston's rental market has done very well both at present and historically.
In fact, Kingston has the lowest vacancy rate in Ontario for the second year in a row, according to the same annual CMHC report.
Kingston boasts a 0.6% vacancy rate, while Toronto, for example, has a 1.1% vacancy rate.
At the same time, rent prices are up 2.7% on average from 2017 to 2018 – with the average rent being $1,181 CAD/mo.
If you're planning to invest into Kingston's real estate market, you may want to consider looking into the student housing sector as these types of rental markets can usually command a lucrative rental yield.
#4 – Victoria, BC
Although the demand for properties in Victoria have cooled down in the past couple of years, Victoria still remains a very attractive investment opportunity for real estate investing in Canada.
According to a study here based on the 2016 Census and 2011 National Household Survey, Metro Victoria added 9,340 new households, with 80% of which choosing to rent rather than own.
With the increased demand for rental units, construction for larger apartment buildings have begun which will likely stagnate and pressure rental prices over the next few years.
You may be wondering why this would be a good investment opportunity if we're expecting downwards price pressure on rental yields..
Well, the opportunity here is actually in commercial real estate.
According to CBRE Group, vacancy rates for office space in Victoria has decreased from 7.2% to 6.4% between 2017 and 2018, despite an additional 280K sq ft of new office space.
They also mentioned that the industrial space in Victoria is experiencing historically low vacant rates, and yielding better rates than Vancouver and other parts of BC.
Coupled with the easing cost of living from the construction of large apartment buildings, Victoria will most likely continue its strong growth in the commercial real estate sector over the next several years.
#5 – Ottawa, ON
As the capital of Canada, Ottawa has been enjoying a very healthy level of population growth and rental market demand.
According to this study, immigration numbers were up 13% year-over-year from 2017 to 2018, with employment levels up 2.2% in the same period.
Temporary residents, which includes international students were also up 19% from 2017-2018, as the city boasts two large universities and some local colleges.
The average vacancy rate in Ottawa remains low at 1.6%, but rental prices have gone up 5.6% on average.
What's even more impressive is that for a fixed sample size of two bedroom apartments, the actual increase in rental prices (5.6%) have completely outpaced the guidance levels of 1.8% for 2018!
Source: 2018 CMHC Ottawa Rental Market Study
This presents a very good investment opportunity, as condo supply is falling while demands are remaining steady.
Similarly to Kingston, a focus on the student housing sector may prove worthwhile in Ottawa.
Conclusion
Real estate investing in Canada has been and will most likely remain a good investment opportunity for real estate investors.
As we saw in the Hong Kong market, the introduction of new tax laws and regulations in an attempt to slow down demand most likely won't have a long lasting effect in Canada, especially when the laws introduced in Canada appear to be less severe than Hong Kong's.
In contrast, there are actually some appealing tax benefits for investing into Canadian real estate, especially when you're a first time home buyer.
However, even if you're not, you may still be able to take advantage of certain tax credits such as the Home Accessibility Tax Credit.
And on a bigger picture, although it still remains true that if you follow the principles of a successful real estate investor, you won't be affect drastically by any sharp market downturns, you ideally still want an optimal environment for real estate investing.
Lastly, just remember – there are always alternative ways to invest into real estate, even if you don't have the capital to buy a home.
I hope you thoroughly enjoyed this article! Do you agree or disagree with my list of the top 5 cities to invest into real estate in Canada?